Get to know the artists in our Lobby Shop!
Once a month, usually on the 4th Thursday of the month, we take you behind the scenes with one of our artists - virtually, of course. You'll "visit" their studio, learn about what inspires them, become familiar with creative processes. And then, we offer you a 10% discount on their pieces in our shop - the specials will be up for a week.
Registration is free!
The schedule:
Previous After Hours in the Lobby Shop Conversations:
2/25 Zen Lemon Arts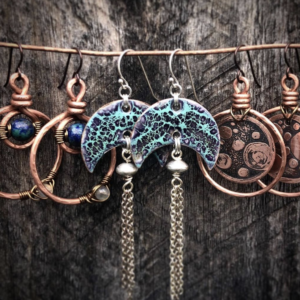 Jessica Medlin
10/29 Plein Rain Calendar Release
Plein Rain Calendar Release Party
1/28 Marms and Meeks
Meghan Chambers and Taylor Jarvis
9/24 Soul Happy Art
Mandy Ramsey