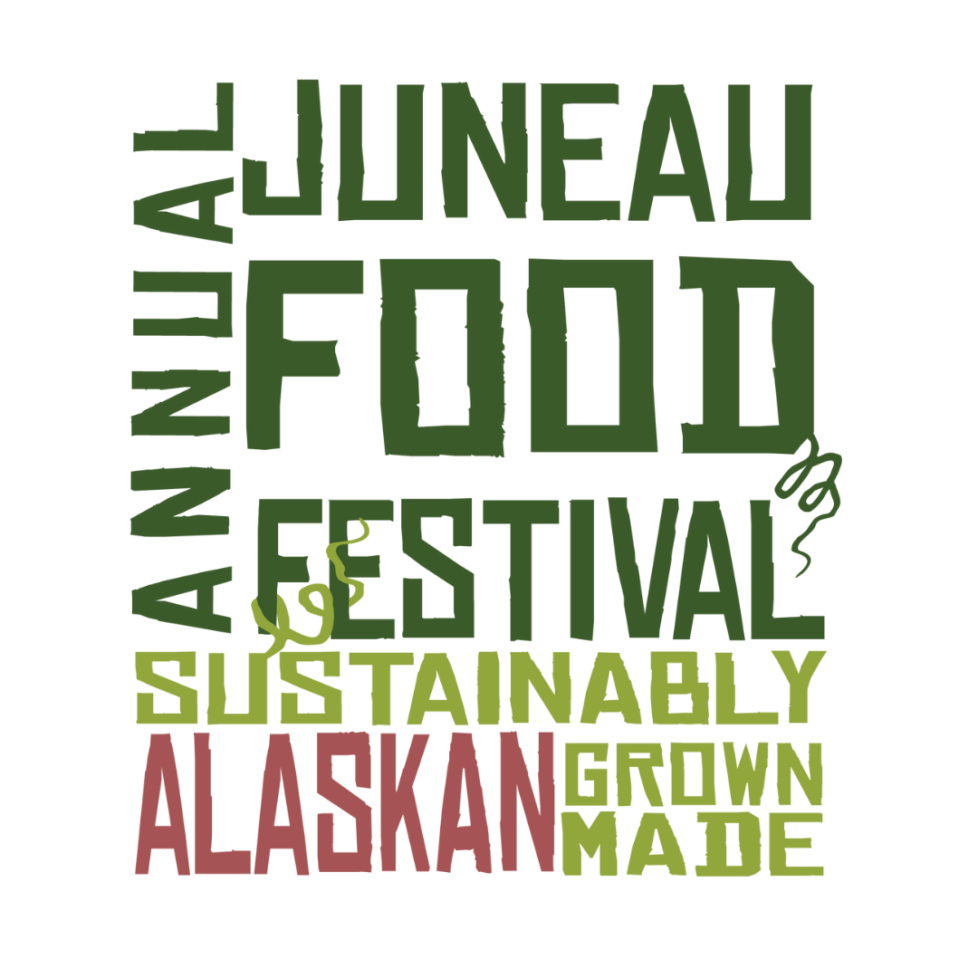 Juneau's Annual Food Fest / Farmers Market 2023
The 2023 Annual Food Fest & Farmers Market is scheduled for Saturday, August 26
Where: In the Juneau Arts & Culture Center and outside in the parking lot between the JACC and Centennial Hall
When: 10 am - 3 pm
This is a free community event!
2023 Event Schedule
More information to come.
Food Fest Workshops
Please check back for updates.
2022 Food Fest Vendors
Thank you to all of these amazing vendors who attended the 2022 Juneau's Annual Food Festival and Farmer's Market! 
Raindrop Soaps • American Red Cross of Alaska • Throwing Olives • Naturally Juneau • UAF Cooperative Extension • Paula's Pies • Hey Bear! Soap • Tidalwood Food and Forage • Ed's Edible Landscaping • Rufus and Oscar's Shop • Juneau Greens • Tess Olympia / Juneau Woolies • Melissa Leeanne Bakes • K.Hoke Contemporary • Chickweed Botanicals • Uncharted Beauty AK • Word Of Mouth Soap • New Earth Fungi •Pruett's Products • El Chingon • Meet me In Alaska • Musical Menagerie • Bofur's Bakery • Juneau Composts! • The Bear House • Juneau Garden Club • Auke Bay Yoga • Aurora Designs • Gloink • Wave over mountain designs • Alaskan Life Photography • Tower Gardens • Glacier Pack Studio • Bayview Gardens • Twhrly Whrliys • Glacier Sweets • Arctic Blast Freeze Dried
General Event Information
The Annual Food Fest fosters sufficiency by bringing together consumers, growers, and producers of local foods and products with the intent of encouraging local sustainability through backyard gardening and small-business initiatives. This is also an opportunity for nonprofits and other vendors to raise awareness and funds through the sale of produce, baked goods, crafts, & other items made from locally harvested ingredients.
Use the form below to apply for a vendor booth space!
Vendor Application
Applications are closed! See you at the market!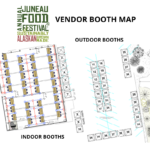 If you plan to sell "Cottage Foods", please be sure you are in DEC compliance: https://dec.alaska.gov/eh/fss/food/retail/cottage-food/. Vendors selling other types of hot or prepared food are responsible for obtaining the appropriate permits from DEC. Read more about Temporary Food Service requirements on the DEC website. Please call us with any questions: 586-2787.
This event is free to attend and open to the public. COVID mitigation will be in place.