THE ANNUAL SPECTACULAR CELEBRATION OF CREATIVITY IN JUNEAU
Update: Wearable Art will return in September 2024.
Wearable Art is moving to a biennial schedule. Please keep an eye out for announcements and more information over the next year, and we'll see you again in 2024!
Vote for the Wearable Art 2024 theme!
Help us decide what the theme will be for the next Wearable Art Extravaganza - scheduled for September 2024!
We took all the theme suggestions from Wearable Art 2022 and narrowed them down to the following options:
Forbidden Forest
Legendary
Neon Apocalypse
New Beginnings
Punk Rock World
VOTING IS CLOSED! Check back for results soon.
WEARABLE ART 2022
Oceanic Overtures has concluded! Thanks to everyone who came out to support the event this year - and to the artists, models, and volunteers for helping to make the event happen. View the Virtual Program HERE.
Wearable Art 2022 Pieces:
Georgia Post - "To Know, Water" - Model: Georgia Post
Jen Dillon - "Ex Oceano" - Model: Jen Dillon
Mary-Lou Gervais - "Phoenix Rising…Again" - Model: Mary-Lou Gervais
Kirsa & Alicia Hughes-Skandijis & Adrienne Scott - "Turn the Tide" - Model: Alicia Hughes-Skandijis
Nic DeHart & Amy Dressel - "Cocktails!" - Models: Nic DeHart & Amy Dressel
K̲aachgóon - "Ya Héen Áwé Ya K̲usteeyi" - Model: Magdalena Oliveros
Mandee Collins, Chloe Benc & Anna Orendorff - "Mythical Creatures" - Models: Mandee Collins & Chloe Benc
Caryn Kraft - "Goddess Sea Dee Captured in a CD World" - Model: Kristi Kraft
Jessica Hood - "An Eternity" - Model: Ashia Skaflestad
Alisha Falberg - "Ghost" - Model: Alisha Falberg
Winners of 2022 Wearable Art and New Event Schedule Announced
The Juneau Arts & Humanities Council is delighted to announce the winners and honorees of the 2022 Wearable Art Extravaganza Oceanic Overtures - the 22nd annual Wearable Art in Juneau! Volunteer jurors Keren Goldbergbelle (previous Wearable Art artist), Jesse Riesenberger (previous Wearable Art artist and model), and Rick Wolverton (past Perseverance Theatre costume designer interviewed artists about their process and construction techniques and watched both the Saturday and Sunday performances before making their award decisions. The jurors scored pieces based on construction, innovation, overall performance, and wow factor. An online survey was provided to audience members, cast, and crew during the performance weekend and was available through the Living Gallery on March 4. This survey collected votes for the People's Choice Award - now named after Sybil Davis, who began Juneau's first Wearable Art Extravaganza in 2000, during her time as Executive Director of the Arts Council.
The Sybil Davis Award goes to "To Know, Water" by artist and model Georgia Post. Made from flowy organza, LED lights, fiber optics, moldable plastic and foam, this piece is inspired by the sea angel. The sea angel is an extremely small type of sea slug that is translucent and glows. This delicate creature is very light and elegant, it floats through the ocean using its angel-shaped wings for movement. The artist's goal for her piece was to really capture this sense of awe, and still have its elegance. 2022 was the first year that Georgia has participated in the Wearable Art Extravaganza.
Juror's First Place goes to "Cocktails!" by artists and models Amy Dressel and Nic DeHart. Made from Life Jackets, Foam, Felt, Pantyhose, Sea monkeys, 20 years of saved address labels. This year's piece focuses on the ocean, specifically spot and tiger prawns. Thanks to Nicolas's sewing skills and Amy's hot glue desires the artists transformed these life jackets into imitations of our favorite childhood pets-brine shrimp (aka sea monkeys!).
Juror's Honorable Mention goes to "An Eternity" by artist Jessica Hood, modeled by Ashia Skafelstad. Made from trash bags and plastic bags, the goal of this piece was to bring awareness to plastic pollution, specifically plastic in the ocean. The ocean is near and dear to the artist's heart. She grew up with traditional Tlingit food and much of this was gathered from the ocean. In the recent past summers, her family would bring a bag with them to collect garbage off the beaches and trails around Juneau. Jessica noted how disappointing it was that they would fill up the bag on each outing, with the majority of the garbage from plastic.
Wearable Art is moving to a biennial schedule to allow for as the JAHC takes on another large program, in partnership with other organizations in town - Rock Aak'w! The next Wearable Art Extravaganza will be in February 2024, and every even year from here out. The Arts Council will begin taking votes for the theme and will make the announcement of the theme for 2024 in the fall of 2023.
About the 2022 Wearable Art Extravaganza Oceanic Overtures: This year's performance marks twenty-two years of community creativity in Juneau. Wearable Art 2022 was sponsored by Alaska Airlines and KTOO. The event was directed by Margeaux Ljungberg, with Artistic Producer Sarah Wallace. The set was designed by Bing Carrillo, with construction assistance from Don Larson, Jim Simard, and Sue Schrader and Jim Heumann. Featuring lighting designer Mike Inwood, audio engineer Betsy Sims (Studio A Juneau), video and multimedia director Mikko Wilson (KTOO Public Media), and stage manager Kathleen Harper. Produced by the Juneau Arts & Humanities Council, and the many, many other event staff and volunteers that come together for one of Juneau's favorite visual and performing arts events.
Wearable Art Sponsors
Thanks to Alaska Airlines and KTOO for sponsoring Wearable Art 2022!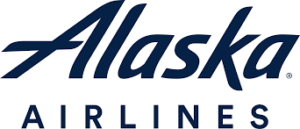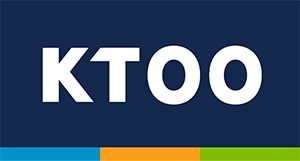 About Wearable Art in Juneau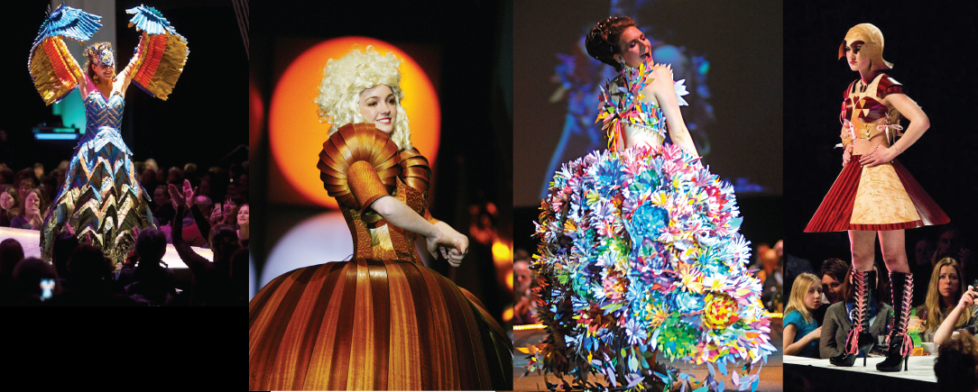 The Juneau Arts and Humanities Council has been dazzling audiences for 20 years with Wearable Arts. Artists from Juneau and Southeast Alaskan communities come together inspired by creativity, fashion, and performance to create one of the most loved events to attend in Juneau. The list of materials worn on the runway are endless, and every year we are shocked and delighted by new innovations with outfits made of wood, recycled bottles, paper, eggshells, living plants, plane parts, and more!  Every act struts the runway to a carefully orchestrated performance that often leaves the crowd in awe or clapping and cheering in excitement.
The Wearable Art Extravaganza is the JAHC's largest fundraiser of the year and the proceeds raised are used to fund fine arts scholarships, individual artists grants, and support operations at the Juneau Arts and Culture Center to help keep it affordable for the community.