THE 21st SPECTACULAR CELEBRATION OF CREATIVITY IN JUNEAU
Wearable Art 2022 will be sailing our way soon!
Oceanic Overtures will take place on February 12 and 13, 2022.
As it stands now, the show will be a combination of a live runway, in person, and virtual hybrid event. Tickets and other event information is TBD.
Wearable Art artists applications are due by November 15, 2021. 
Tickets go on sale on November 15, 2021 to New JACC Groundbreakers, JAHC Major Donors, and registered artists.
Tickets go on sale on December 1, 2021 to all current JAHC members. 
Tickets go on sale on January 15, 2022 to the general pubic. 
Wearable Arts 2022 is sponsored by Alaska Airlines. 
About Wearable Art in Juneau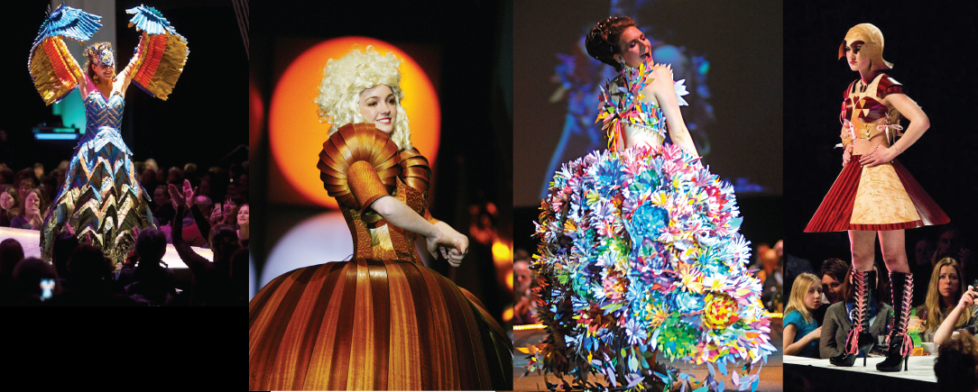 The Juneau Arts and Humanities Council has been dazzling audiences for 20 years with Wearable Arts. Artists from Juneau and Southeast Alaskan communities come together inspired by creativity, fashion, and performance to create one of the most loved events to attend in Juneau. The list of materials worn on the runway are endless, and every year we are shocked and delighted by new innovations with outfits made of wood, recycled bottles, paper, eggshells, living plants, plane parts, and more!  Every act struts the runway to a carefully orchestrated performance that often leaves the crowd in awe or clapping and cheering in excitement.
The Wearable Art Extravaganza is the JAHC's largest fundraiser of the year and the proceeds raised are used to fund fine arts scholarships, individual artists grants, and support operations at the Juneau Arts and Culture Center to help keep it affordable for the community.