The Juneau Arts & Humanities Council, in partnership with KTOO presents Art Glasses, afternoons and evenings of hands-on art, community, and fun!
Not your average "paint and wine night", Art Glasses is a monthly workshop series featuring everything from wreath floral design, printmaking, cooking, & more. These monthly workshops feature your favorite local artists - usually every second Thursday of the month. Create a masterpiece guided by the month's Featured Artist, and sip a drink while you do it!
Supplies are included with the ticket price and will be live/hybrid/or by Zoom depending on current circumstances and preferences.
UPCOMING ART GLASSES:
Learn the basics of quilting with Reggie Schapp! Tickets are $40-60 depending on if you bring your own supplies.
During this workshop you will learn the basics of strip quilting including cutting, sewing, squaring your piece, easy borders and finishing. Strip piecing is a helpful technique for piecing quilts quickly and easily on your home sewing machine. Some patchwork methods are faster than others, and strip piecing will not only save you time, it will also streamline the creation of your next project whether it is a small project or large.  
This is a beginner's class to discover if you enjoy quilting.  We will have rotary mats and cutters, sewing machines (if you have these please bring them) and basic fabrics.  You are welcomed to bring your own fabrics.  You will be making several squares from three basic patterns: Nine Block used in Irish Chain, a tree square and a log cabin square. A few half yard or quarter yard pieces is all you will need.
BROWSE PREVIOUS ART GLASSES HELD IN 2020-2021 BELOW:
MASK MAKING with Kathleen Harper
Artist Kathleen Harper kicked off the first class of the Art Glasses Through the Looking Glass series with mask making.
The Art of Repair with Amy Meisner
Amy Meissner, award-winning fabric artist offered a workshop on the art of darning and repairing rather than tossing things.
RAIN MOBILES with Kathleen Harper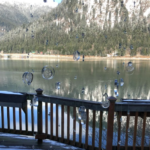 Turn April showers into beautiful art - Kathleen will showed you how to make a sparkling mobile perfect for the weather.
WATCH HERE (Unfortunately the recording is incomplete - computer failure midway through)
FORM LINE DESIGN with Abel Ryan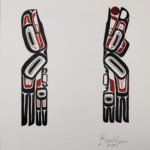 Acclaimed artist and arts educator Abel Ryan introduced us to the basics of form line design.
LOVE LETTERS WITH LAURALYE MIKO
Laura is known for her beautifully wrapped and presented packages and letters. Laura guided us through making letter writing and packages beautiful.
HOLIDAY WREATHS with Miss Scarlet's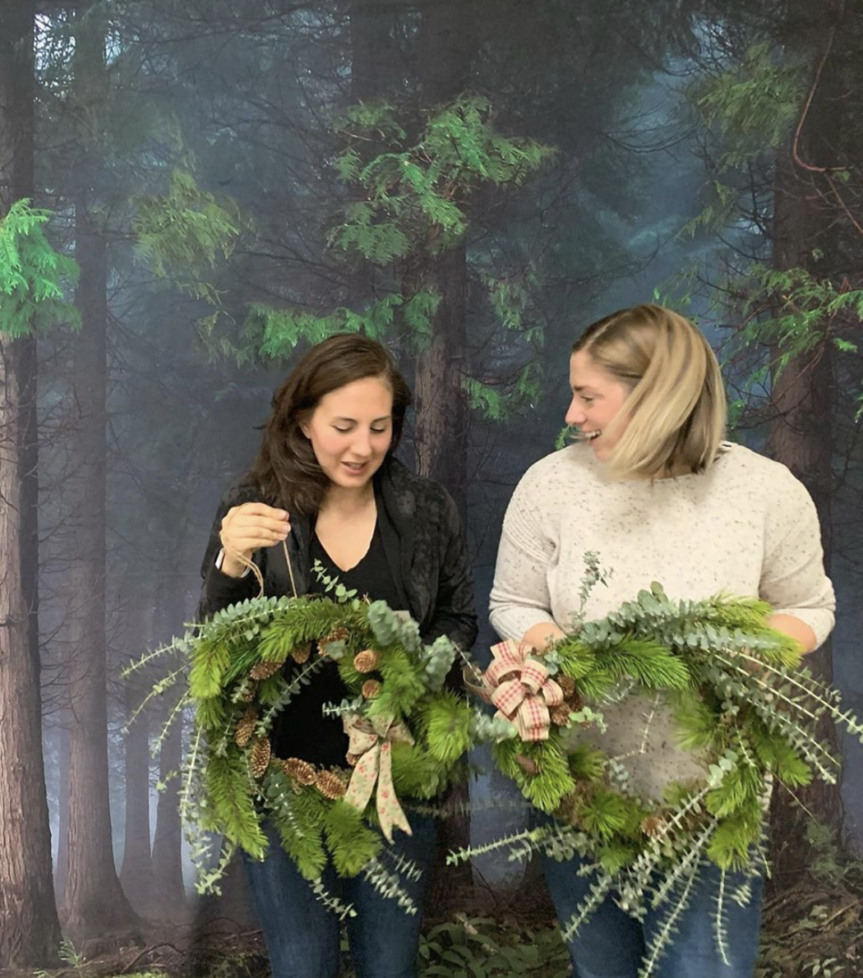 We added a special touch to our holiday season by creating wreaths - Tamar of Miss Scarlet's Flowers provided the supplies and guided us through the process.
Indian Cooking with Nimmy Philips
We  made carrot & chickpea curry with basmati rice!
We learned about Indian cooking and spices with
Chef Nimmy Philips
Now offering private cooking lessons at:
The Spice Cafe
TRASH TO TREASURE WITH RACHEL JUEZLER.
Rachael has a special gift for seeing beauty in everything around her - be inspired and turn what seems to be useless trash into a thing of beauty.
SPONSORSHIP OPPORTUNITIES
Interested in sponsoring Art Glasses?
Art Glasses is a premiere fundraising event for both the Juneau Arts & Humanities Council and KTOO Public Media. Sponsorship of these community events includes:
Company Logo prominently featured at jahc.org, Facebook event pages, e-newsletters, and
event posters.
Listing on all digital ad placements.
Sponsor mention in all radio promotion on KTOO/KRNN/KXLL (14 credits per station, per event)
Live mention during the event.
Bonus … high five for supporting not ONE BUT TWO Juneau non-profits!
Sponsorship of 3 events = $1500.00 // Sponsorship of the whole series= $3000.00
For more information, please email Rachelle Bonnett at rachelle@jahc.org.
We look forward to partnering with you!