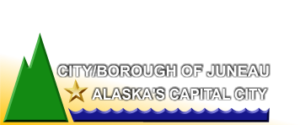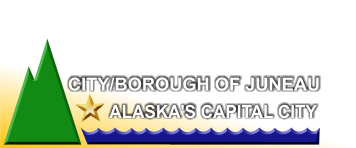 The City and Borough
of Juneau, along with its police department, thank community members who've reached out on issues of racism and use of force. CBJ acknowledges the need to confront racial injustices and inequality, and to always work on improving public services. To that end, CBJ is hosting a Listening Session through Zoom on Wednesday, June 17 at 7 p.m.
The goal of the session is to hear citizen concerns related to local issues on policing, racism, and social justice; and to be a starting point of an ongoing community conversation. Assembly members, Juneau Police Department leadership, and the Juneau School District superintendent are invited to listen. Participate in the June 17 Listening Session at 7 p.m. by connecting directly to the Zoom Webinar https://juneau.zoom.us/j/99130137784 or calling 1-346-248-7799 with Webinar ID 991 3013 7784; the Listening Session will also be on Facebook Live.
JPD gave a brief update to the Juneau Assembly during the June 8 Regular Assembly Meeting. The 10 action items that came from the June 6 protest in Juneau as well as the #8CANTWAIT campaign goals were part of the discussion and will continue to be moving forward. CBJ's goal is the same as JPD's mission: To partner with the community to make Juneau a place where all people can feel safe and live safely without fear of crime. Following the June 8 Assembly meeting, CBJ is making JPD's Use of Force Policy available here.
During his update, Juneau Police Chief Ed Mercer stated all new officer hires undergo 30 weeks of intense training, which includes crisis intervention training. Officers continue to receive a minimum of 80 hours of training every year in areas like use of force, de-escalation, crisis intervention, and domestic violence. JPD officers have been using body worn cameras since 2017 and patrol officers are required to use the cameras when on calls.
Mercer said unjustified use of force by a police officer is a violation of the law, and JPD takes accountability seriously. Oversight agencies include the Alaska Police Standards Council (APSC), Office of Special Prosecution, and the Office of Victims' Rights. APSC, which has citizen representation on the board, certifies officers, establishes hiring and training guidelines, and decertifies officers.
JPD strives to be community-minded and community-oriented. Through outreach efforts like Coffee with a Cop, National Night Out, the JPD Citizen Academy, and other community meetings and events, JPD actively seeks out citizen involvement and values positive interactions with the public.
Again, CBJ is hosting a Listening Session through Zoom on June 17 at 7 p.m. to hear citizen concerns related to local issues on policing, racism, and social justice. The Juneau Assembly and JPD will continue its discussion on similar issues at its Committee of the Whole Meeting on June 22 at 6 p.m. All documents related to these issues will be posted in the Assembly packet. The public can reach out to the Assembly by emailing BoroughAssembly@juneau.org.