CURRENT EXHIBIT: Alternative Fired Ceramics 
2022-23 Gallery Exhibition Schedule
October 2022 | Chloey Cavanaugh, Graphic Design
November 2022 | UAS Northwest Coast Design Student Art Show
December 2022 | Kirsten Shelton, Illustration
January 2023 | Kirsa Hughes-Skandijs, Acrylic Paintings
February 2023 | Tom Bornstein, Watercolor Paintings
March 2023 | Inari Kylanen, Mixed Media
April 2023 | UAS Ceramics Student Art Show
May 2023 | Fabienne Peter-Contesse, Textiles
June 2023 | Portable Southeast Traveling Art Exhibit
July 2023 | Patti Hutchens Jouppi, Watercolor & Oil Paintings
August 2023 | Áak'w Rock Festival Exhibit
September 2023 | Group Show, Alternative Fired Ceramics
ABOUT THE EXHIBIT
A curated show of Ceramics: The Ceramics will be created using a variety of alternative firing processes. The show includes not previously shown work by David W Riccio, Joyce Payne, Louise Kuntz-Tadda, and Doris Alcorn created over the last few years. The show will consist of ceramics and photos of the processes that document and explain the creation processes.
During the last few years, we have been creating ceramics with these processes, and have come to love the methods and resulting designs. The look and feel of these ceramics is unique, and the color and surfaces that can be achieved is very attractive and engaging.
This show highlights work made by the Raku process and related primitive firing processes like Sawdust, Saggar, Bonfire, and Naked Raku. Some of the Ceramics are decorated with Decals and post firing surface treatments like concrete paints. Some will include additions like cork lids, wood handles, and fiber bases.
On exhibit: September 1-30
About the Arts Council Gallery
The Arts Council Gallery at the JACC is used to promote cultural awareness, stimulate creativity, and provides monthly exhibiting opportunities for new, emerging, and established artists who have not recently exhibited in Juneau. Exhibits open monthly every First Friday, with public receptions from 4:30-7:00pm.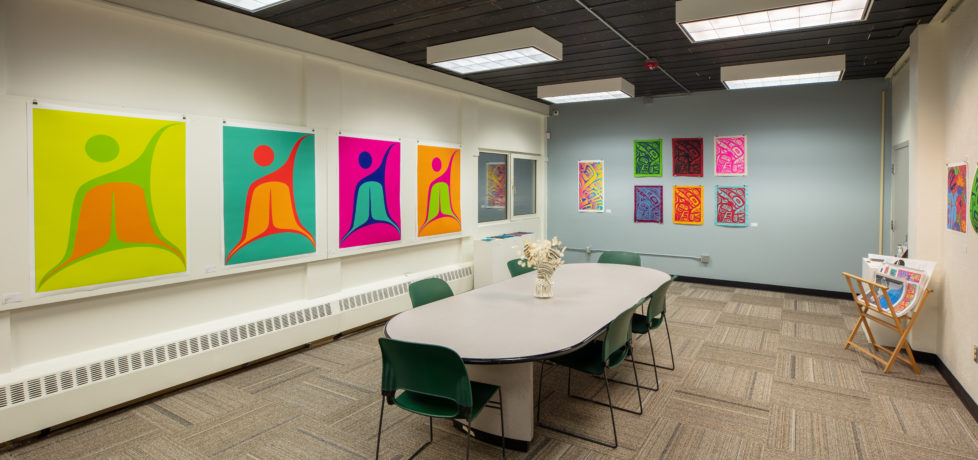 Gallery Hours

The Gallery is generally open any day the JACC is open. You can reach us at (907) 586-2787.
About the JAHC Gallery Program
The JAHC Gallery Program supports both established and emerging Alaskan artists showing new works, while representing the broadest spectrum of visual art media. There are three gallery spaces available to artists: the Arts Council Gallery at the JACC, the Davis Gallery in Centennial Hall, and the Virtual Gallery hosted on our website. 
For more information about the Gallery Program, contact Rachelle Bonnett, Gallery Manager at (907) 586-2787 or by emailing rachelle@jahc.org.  
Applications for the JAHC Gallery Season (October through September each year) are usually posted in March and due by late April/early May. All interested parties are invited to apply. Visit the Calls for Art page for more info and other opportunities. 
Support the Arts in Juneau
You can help us continue to support artists by making a one-time donation or becoming a member of the Juneau Arts & Humanities Council. Donate HERE!