JAHC Art Club: Monthly Art Prompts & Challenges
Join our community of talented artists for a new season of Art Club starting October 1, 2021. Everyone is welcome to participate!
How to participate:
- Fill out the form below.
- Complete at least one of the five prompts during during the month.
- Share your work on social media using this hashtag: #JAHCARTCLUB
- Follow other artists' work using #JAHCARTCLUB
Follow us on Instagram for monthly prompts.
JAHC Art Club Submission Form
ARTober 2022 Prompts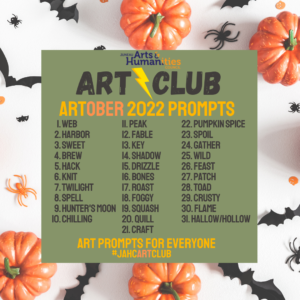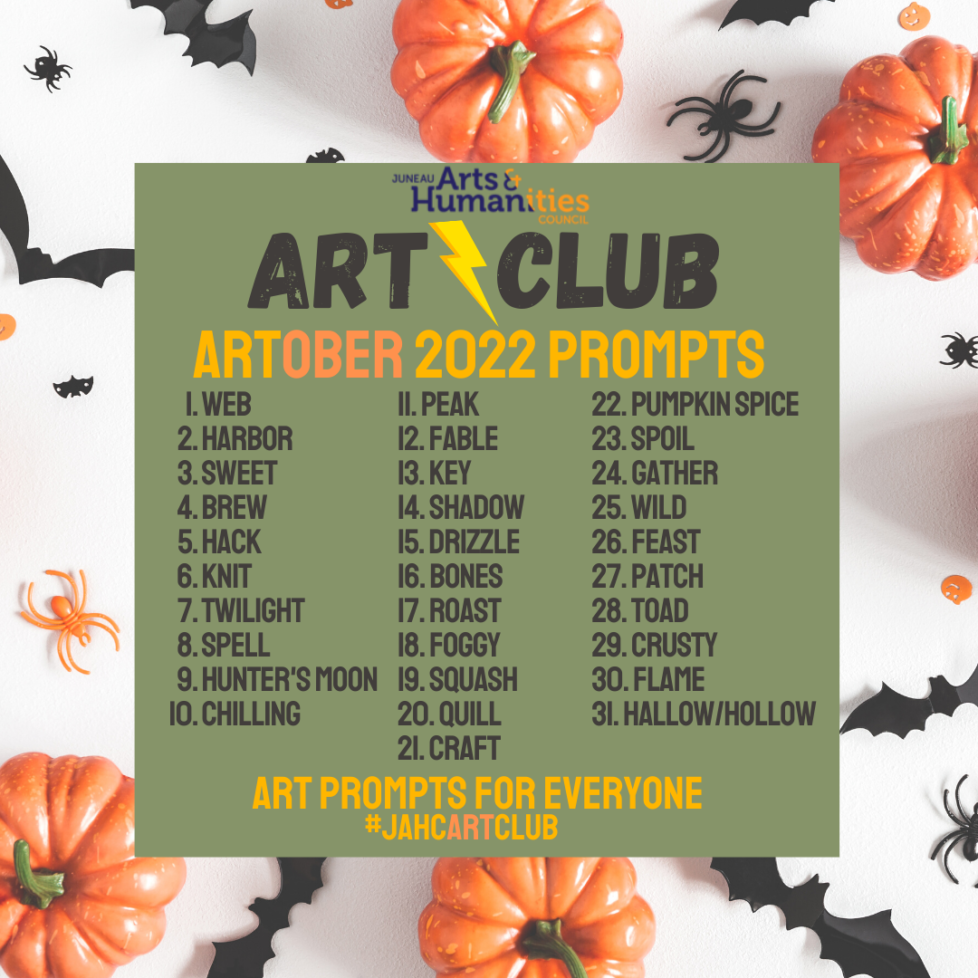 ARTober Gallery -- Scroll to See All Submissions!
It's not too late to claim your Art Club pin for ARTober! Just fill out this FORM.