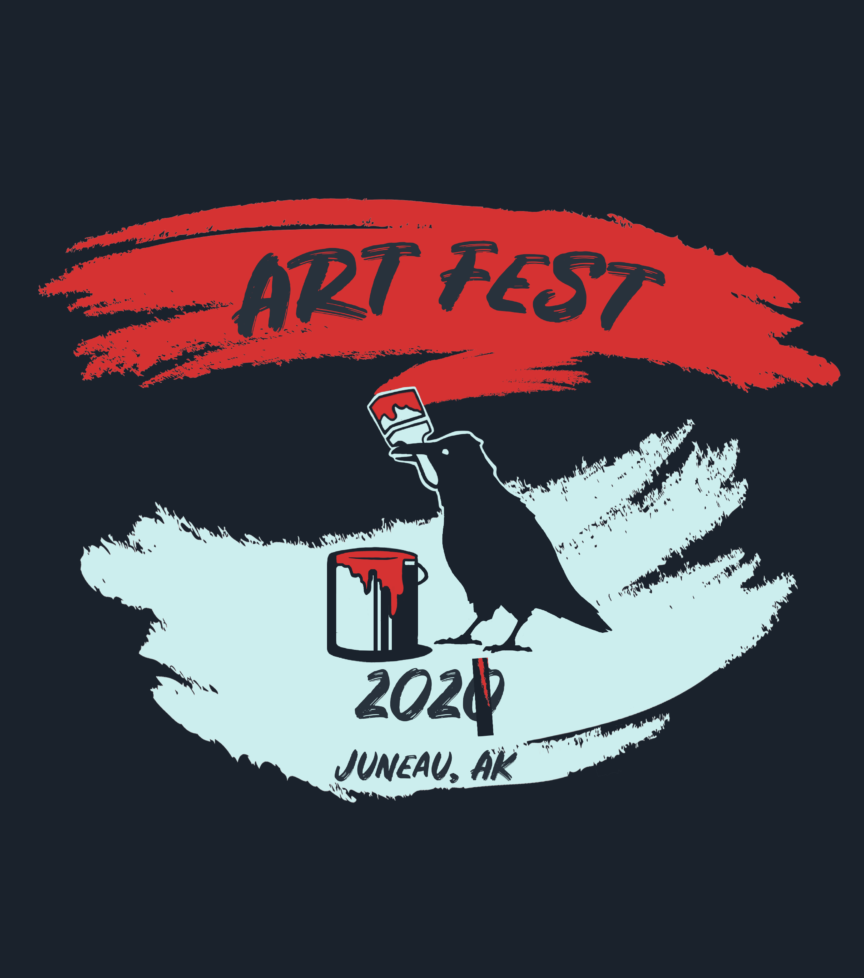 ArtFest 2021 is being hosted in Juneau this year! Virtually of course. And new this year is the opportunity for members of the public to participate in the workshops.
There is a limit of two adult participants/workshop. Registration is $75, and you must be registered by April 9.
These are the workshops that are being offered this year:
1.) Cedar Bark Basket Weaving with Della Cheney Link to Ceder Bark Weaving Page
2.)  Form-line on Skatedecks with Ronnie Fairbanks Link to Form-Line Page.
3.) Painting Acrylic Portraits with Barbara Craver Link to Painting Acrylic Portraits page
4.) Watercolor with Lisa Schramek & Ashley Lohr Link to Watercolor page
5.) Screen-printing with Inari Kylänen  Screen-printing with Inari page
6.) Relief Paper Sculpture with Louise Kern Paper Sculpture class page
7.) Found-Plastics Twining & Weaving with Giselle Miller & Rachel Juzeler: Link to Found-plastics twining & weaving
Thank you to Heather Ridgway for her dedication to this project for young artists in the region!