On Saturday, February 18th, 2023, the Juneau Arts and Humanities Council staff put on our annual wine tasting fundraiser, Clink! Tickets were sold out and as guests made their way into the JACC, they were greeted and ushered to their seats by volunteers from Riverview Senior Living. Live music was playing in the background, from Tom Locher and Clay Good, and bags of snacks and restaurant coupons were handed out to attendees.
Our emcee, Kathleen Harper, gave our guests information about our sponsors, the dessert auction, and more. The dessert auction was a new addition to Clink! this year, and allowed the Juneau Arts and Humanities Council to raise over $1100.00 towards Fine Art Scholarships. Donations and funds from this year's event went towards our regular programming and operations at the JACC.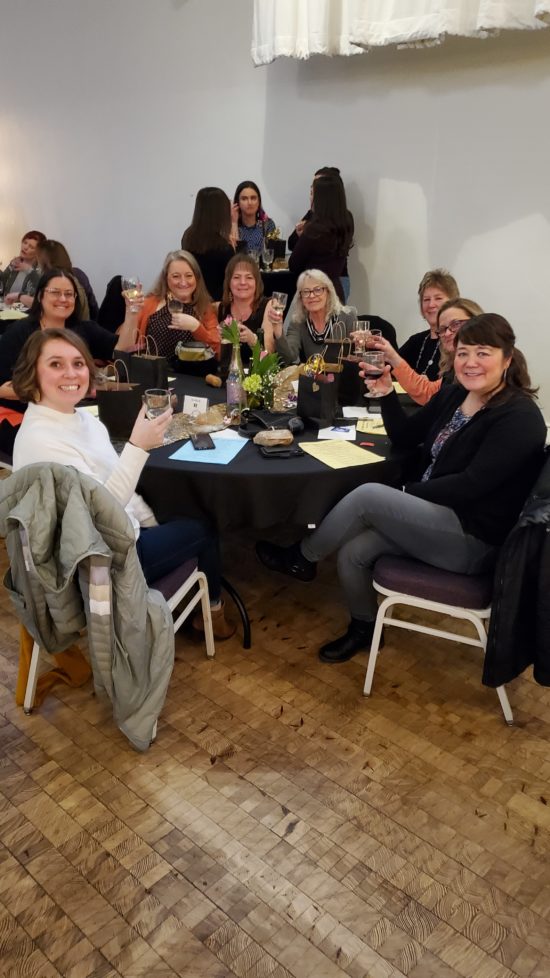 We want to thank our sponsors: Specialty Imports, Riverview Senior Living, Juneau Radio Center, and KTOO. We also want to thank our community members, partners, and guests for an amazing evening at Clink! 2023. Thanks to your support we are able to offer our Fine Arts Scholarships and continue our programming at the JACC.
For more information on this event, go to: https://www.jahc.org/clink/
If you or your organization is interested in sponsoring a JAHC event, please contact our office at (907) 586-2787 or email info@jahc.org